The Military Family and Community
Care for Veterans
We also want to facilitate the availability of therapies to combat the crippling effects of mental illness, depression and post-traumatic stress, which if left untreated can lead to family violence and suicide. These therapies include, but are not limited to: family counseling and support; canine and equine therapy; Outward Bound outdoor adventure experiences; and family camping and outdoor adventure. One current example of our efforts in this area is Reaching the Summit for Mental Health and Wellness,  a partnership between Calgary Health Trust, the Foundation, our sponsors and supporters. The program not only netted more than $70,000 to support veterans and their families dealing with PTSD and other forms of mental illness it also raised awareness of the issue both in Calgary and across Alberta.
"When I returned in the spring of 2010, I came back a different man. I was withdrawn, paranoid, not sleeping, jumpy, depressed and the list could go on and on. It took a panic attack that seemed to last an entire night that led me to get help. I was then diagnosed with PTSD and referred to the Occupational Stress Injury (OSI) Clinic here in Calgary. The OSI Clinic has literally saved my life."
Corporal Ryan Forest, served with PPCLI in Afghanistan 2009-2010
Canadians have made great efforts to provide better care for our veterans and their families, but two emerging trends require our attention: the long-term impact of mental health problems associated with extended combat duties on the military family, and the transition from military career to the broader Canadian society. We have always believed that the family is the first line of support for any of its members who are in need, and in the PPCLI, we maintain this strong national tradition by providing support, particularly when timely assistance is not available from other sources or when gaps develop in existing services.
Governments cannot m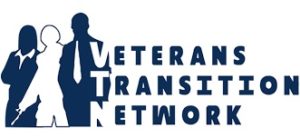 eet all these needs so we depend on your support to provide the leadership and the assistance required. Gaps in government support must be filled. Research and rehabilitation for the physical and mental injuries suffered must be funded. In 2017, the Foundation partnered with the Canadian Legacy Project to support the Veterans Transition Network. The $35,000 provided by the PPCLI Foundation will be directed toward programs supporting veterans in transition in the Edmonton area.
We want to assist military families to create and maintain healthy lifestyles and family/community relationships. We intend to continue to assist soldiers and their families to make successfully the sometimes difficult transition from military service to becoming a productive member of civil sector.
Preserving Our Military Heritage
We will assist in preserving Canada's rich military legacy through the PPCLI Museum and Archives located at The Military Museums in Calgary. The PPCLI Museum and Archives, the heart and soul of the Regiment, provides serving soldiers and their families with a glimpse into the life and trials of current and former generations of soldiers, their traditions, stories of courage and sacrifice, and the commitment to excellence. Among the finest of regimental museums and archives in Canada, this facility not only serves the educational needs of the Regiment, but it is open to the public. Youth from across Southern Alberta and elsewhere tour the Museum as a part of their social studies or history education. Extending the educational opportunity to the internet and to virtual museum tours will extend the reach of the Museum.
Preservation of this unique heritage is not an end in itself. Displays and archival material, updated from time-to-time will be available for student and youth group tours, and the teaching of Canada's military and social history. These programs are provided to augment military history essay competitions and tours of battlefields, memorials, and cemeteries in Europe. The preservation of this unique heritage may also include the acquisition of unique and related items, such at the Memorial Cross mentioned above, for display and contributions towards the salary of a full-time professional archivist.