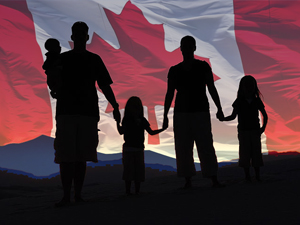 Strong communities help their heroes when they are in need. Strong communities ALSO help those who help the fallen and their families, and they help keep their community strong. The PPCLI Foundation plans to do both: help people and help those who also help people.
Thousands of veterans of Canada's conflicts remain with us and many carry the physical and mental wounds of their service. An estimated 13.6 percent of those who have served in battle groups in Afghanistan suffered some form of operational stress injury. Many serving and retired Regimental veterans have witnessed the horrors of war and today bear the physical and mental wounds of their experience. The Canadian people and government have been generous in developing a range of programs to assist our veterans, but there are gaps and shortfalls in them.
You can help us fill the gaps in government support and provide research and rehabilitation for the physical and mental injuries our veterans have suffered, many of which will only reveal themselves long after the veteran has left the Regiment. The Regimental family must show the leadership and provide the assistance they need, but we cannot provide the financial resources to do it on our own. Nor can we alone bring the strength that strong community support contributes to health and well-being. The PPCLI Foundation was established in 2010 to provide the financial basis for sustained support to our veterans and families through the Regimental family and with the support of all Canadians.
The Foundation provides funds, activities, and programs to support and care for Canadian military service and former military personnel in need by providing:
● Financial and other support to the families of the fallen.
● Direct assistance to veterans in need and, through partnerships with other agencies, such as the Support the Troops Fund and Military Family Resource Centres, helping these agencies provide support.
● Assistance to the welfare of troops engaged in op­erations through the provision of amenities not pro­vided through the Canadian Forces.
● Research and support programs to combat the crippling ef­fects of Post Traumatic Stress Disorder and associated problems on our veterans, their families, and our community.
Our efforts on behalf of our veterans and their families deserve your support. You can make a difference for them and for Canada. We can provide the best possible support to our soldiers before they make the open-ended commitment of service for Canada and ensure that they and their families or survivors receive the best possible care and support thereafter.
Your support will give you the satisfaction of knowing that you have helped those who serve you. Your contribution will be honoured and remembered by the Regiment. Please help us in this great effort to support those who risk their lives in our defence.
You and your family can help us help others by making a tax deductable contribution to the PPCLI Foundation.
Canada's tax incentives for charitable donations are designed to make it easier for you to support the Foundation. Your after-tax cost for a $1,000 cash donation in 2016 can range from $460 to $523 if you have income over $200,000, and from $500 to $563 if your income is under $200,000,depending on your province of residence. Remember to make your charitable gifts by December 31, 2016 if you want to claim the donation credit on your 2016 tax return. You may also want to consider alternatives to making a cash donation. How you structure your charitable donations can be as important as the amounts you give, both to the charity and to the donation's after-tax cost to you.
Gifts of property (known as "gifts in kind"), such as securities, artwork, real estate and life insurance can be tax-effective alternatives to gifts of cash. You Can Give Annual Unrestricted Gifts
Yearly, current-use and unrestricted gifts provide immediate and flexible support for the Foundation. With these powerful Annual Fund the Foundation can act quickly on new opportunities and urgent needs. With its unique flexibility, the Annual Fund is a vital current-use resource to support the Foundation where its impact is most felt.
Ways to Give: Endowment Gifts
The For the Soldier Legacy Endowment provides a stable, permanent source of funds. Increasing the endowment is critical to the campaign and the continued excellence of Foundation educational programs. Endowment gifts allow the preservation of its signature strengths while funding its current priorities and meeting its future goals.
The endowment is not a cash reserve that the Foundation can draw upon at will. Instead, all endowed funds are invested, and a portion of the earnings is released each year to support the Foundation and its purposes as may be specified by donors. Over time, the principal grows as a result of reinvested earnings or additional gifts.
Donors may choose to establish endowments for bursaries and scholarships, research, educational programs, and other purposes such as museum and archive collections and displays.
Learn more [Insert Hyperlink to the Website] about the Foundation's For the Soldier Legacy Endowment.
Ways to Give: Planned Gifts 
Gift planning allows you to select ways to give that help you meet your goals—and the Foundation's. You can:
Earn income, pay fewer taxes, and secure your retirement
Enhance your net estate
Create a personal legacy
Get more from your real estate
Committing upfront cash is not the only way to make a charitable gift. Today's benefactors can also choose to employ one or more of a variety of giving techniques that offer a number of advantages.
Our Estate Planning_Guide can help you to select the giving tools and techniques to meet your individual goals, secure your family's future, while strengthening the Foundation. Such support is unique—while planned gifts often give something back to the giver, they also keep giving over decades and even centuries.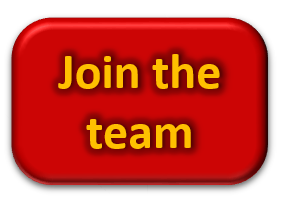 By becoming a member of the Foundation. For a small annual contribution you can not only help us help others, but you can participate in the entire process of caring for our veterans.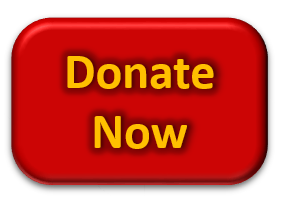 By making a financial contribution to the Foundation you can help our veterans directly.  Those who are already contributing through the United Way may chose to designate the PPCLI Foundation through the donor choice program.