Join us for a 10-day tour of the battlefields of World Wars I and II
---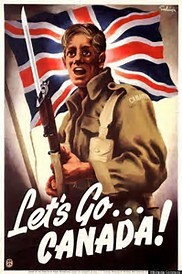 In the Spring of 2018 a group of Calgary and area cadets will have the opportunity of a lifetime to follow in the footsteps of so many Canadians who left Canada to defend freedom and democracy in both World Wars. This tour is funded from the proceeds of the Victories Centennial Ball & Gala and from donations.
This page provides links to a description of the Tour, its terms and conditions, as well as the process for the selection of participants. Arranged with EF Educational Tours, the Route to Victory Battlefield Tour is all inclusive. For a description of the tour click here.  The tour includes round trip airfare, hotels with private baths, breakfasts and dinners, ground transportation and sightseeing activities. The Tour will depart Calgary on Friday, 23 March 2018 and return on Sunday, 1 April 2018 (Calgary Board of Education Spring Break).
Participants will be selected based on the following application process. To complete the Application Process follow these  four-steps:
You will be advised if you have been selected no later than Thursday, 14 September, 2017. Once selected, each participant will be required to complete the on-line enrollment process with EF Educational Tours.