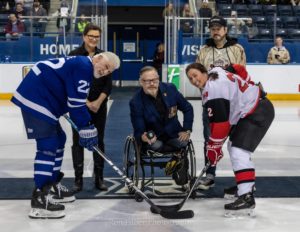 Managed by the Princess Patricia's Canadian Light Infantry (PPCLI) Foundation, HeroesHockey Challenge is a series of charitable hockey fundraising events which take place annually in Canadian communities.
Conceived in 2010 by Mr. Glenn Cumyn and refined by the original partners, Heroes Hockey Challenge (HHC) is a vehicle to shine the spotlight on some of this nation's greatest heroes for the benefit of Canada's unsung heroes.
Glenn grew up as the son of Chief Warrant Officer (retired) Jim and Ruth Cumyn, an amalgamated 65 years of service to the Canadian military. Currently, Glenn has no less than five direct family members serving and countless friends.
Now in our tenth year, HHC events have raised more than $250,000 to date. The PPCLI Foundation will be partnering with the Edmonton Garrison Military Family Resource Centre for Heroes Hockey Challenge (HHC) 2020.
Heroes Hockey Challenge (HHC) 2020
Toronto Ontario
The Dates:
Cocktail Gala Friday March 6th at the Hockey Hall of Fame Toronto
Hockey Game Sunday March 8th Toronto Maple Leaf Alumni vs Warriors Hockey Game (Historic Maple Leaf Gardens) Mattamy Center
The Partners
PPCLI Foundation

Konquer Motorcycles

Toronto Maple Leaf Alumni
For More Information on HHC 2017:
.http://heroeshockeychallenge.ca/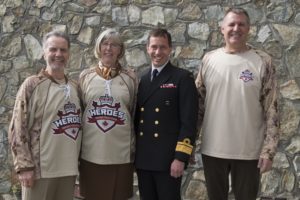 More about other Heroes Hockey Challenge games click here