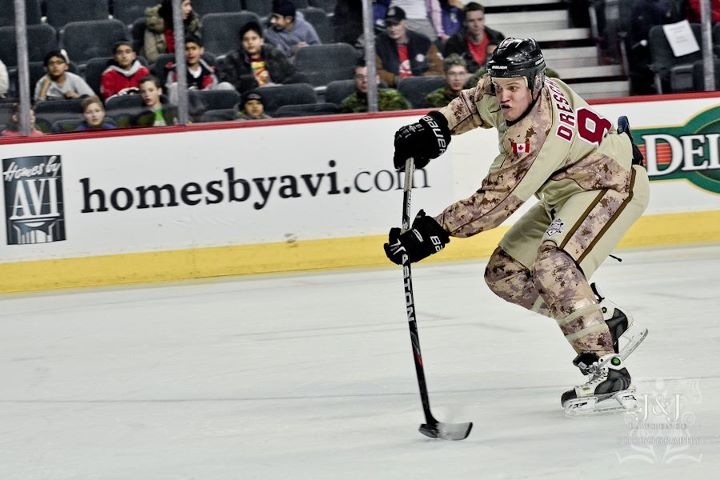 Managed by the Princess Patricia's Canadian Light Infantry (PPCLI) Foundation, HeroesHockey Challenge is a series of charitable hockey fundraising events which take place annually in western Canadian communities.
Conceived in 2010 by Mr. Glenn Cumyn and refined by the original partners, Heroes Hockey Challenge (HHC) is a vehicle to shine the spotlight on some of this nation's greatest heroes for the benefit of Canada's unsung heroes.
Glenn grew up as the son of Chief Warrant Officer (retired) Jim and Ruth Cumyn, an amalgamated 65 years of service to the Canadian military. Currently, Glenn has no less than five direct family members serving and countless friends.
Watch this space for announcements about Hockey Heroes Challenge 2017.
More about other Heroes Hockey Challenge games click here