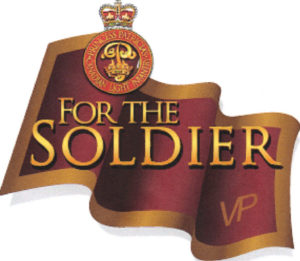 For the Soldier Institute was incorporated under the Alberta Societies Act on 24 July 2014. The Institute's purpose as stated in its articles of incorporation is to fund and carry out activities and programs to support and care for Canadian Military Service Personnel and former Military Service Personnel.
The Institute was granted casino eligibility by Alberta Gaming and Liquor Commission in 2015 and conducted its first casino on 5 and 6 June 2016, following which it has donated $50,000 to the PPCLI Foundation and $10,000 to the Vimy Foundation for the new Vimy Education Centre (on behalf of Princess Patricia's Canadian Light Infantry).
The Institute is managed by a six person Board of Directors. At present those directors are: Barry Ashton (President), Dennis Anderson (Vice-President), Doug Brooks (Secretary), Marilyn Elliott (Treasurer), Alex Gault and Jared Joynt.