A Brief History and Timeline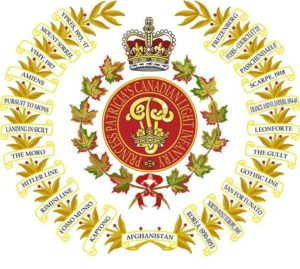 Princess Patricia's Canadian Light Infantry
Foundation was established as a Charitable Public Foundation on February 7th, 2011. (Charitable Registration # 84205 7804 RR0001).  The charitable
purposes outlined in the Foundation's Deed of Trust are:
To fund and carry out activities and programs to support and care for Cana
dian military service personnel and former military service personnel in need;
To promote the efficiency of the armed forces of the Crown;
To fund and carry out activities and programs to establish and preserve monuments relating to military service by Canadian soldiers and service personnel; and
To make gifts to qualified donees.

Our Services

Patrons, Trustees and Committees
The Foundation is led by a group of dedicated and distinguished Canadians.  Together, our trustees have over 300 years of service to the Regiment.

For the Soldiers Institute
The Institute raises funds through Casinos in support of the Foundation.